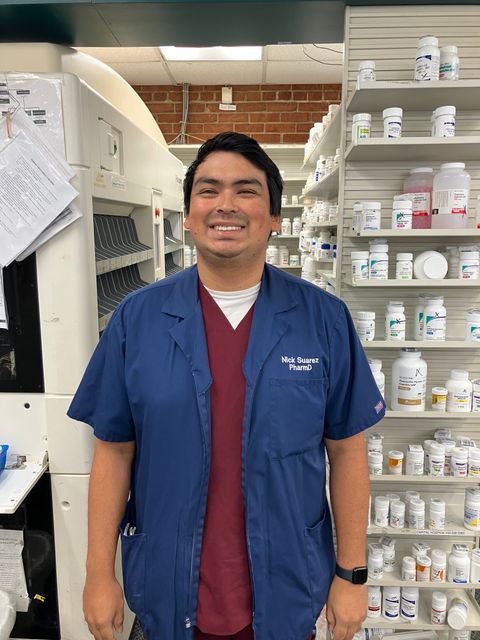 Nick Suarez, PharmD
Hi, my name is Nick. I have been a staff pharmacist here at Vienna Drug Center since 2021 and I'm in charge of Medication Therapy Management for the store. I went to VCU in Richmond for both my bachelor's and pharmacy degrees, but am originally from the northern Virginia area. In my free time, I enjoy trying new restaurants, watching the latest movies, or spending time outdoors camping, golfing, or hiking. I'm so happy to be a part of this team and serve the wonderful people of Vienna and beyond.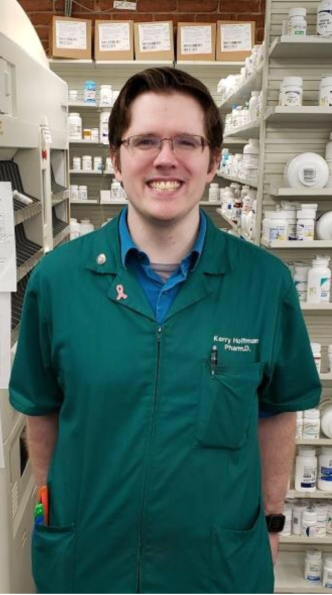 Kerry Hoffmann, PharmD
Hi, my name is Kerry. I'm the Compounding Manager at Vienna Drug Center. I graduated from the VCU School of Pharmacy in 2017 and started working for Vienna Drug Center shortly thereafter. I grew up in Northern Virginia, and despite moving around the state, I found myself back in the area. I now live in Fairfax with my wife and two Corgis and in my spare time I enjoy photography and trying to teach myself new things.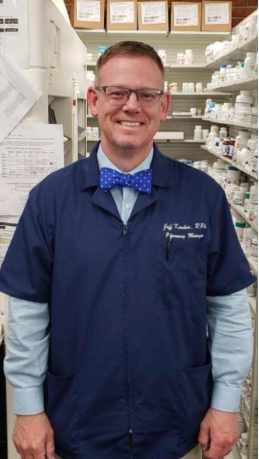 Jeff Kircher, RPh
Hi, my name is Jeff. I attended Virginia Tech and studied Psychology and Chemistry. I then attended and graduated from The Medical College of Virginia School of Pharmacy.
I have been with Vienna Drug Center since 2002 and am the Pharmacy Manager. I founded the synchronization, Medication Therapy Management and Immunization Programs. I am a certified compounding pharmacist and a member of Virginia Pharmacist Association and served as a co-chair on a Task Force for VPhA. I serve as a Preceptor for Shenandoah University's Bernard J. Dunn School of Pharmacy and VCU School of Pharmacy.
I have two daughters, a loving wife and the best dog in the world, Wally. We reside in Leesburg, VA. I love to spend time with my family, teaching and running.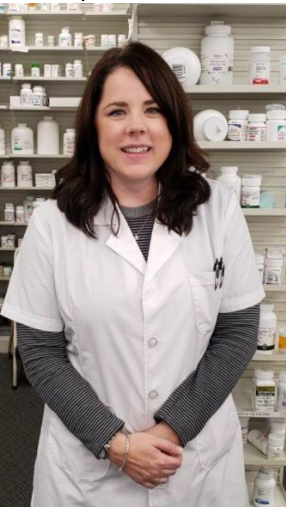 Rochelle McMahon, PharmD
Hi, my name is Rochelle. I am a native of northeastern Ohio. I received my undergraduate degree from Bowling Green State University with a major in Chemistry and a specialization in Biochemistry. I then went on to pharmacy school at The Ohio State University, where I received my doctoral of pharmacy degree in 2006.
I have been practicing pharmacy since 2006, and joined Vienna Drug Center in 2018 as a part-time pharmacist.
I enjoy traveling, interior decorating and being with my family. My husband and I have been residents of Leesburg since 2013, where we live with our daughter, dog Murphy and soon to be baby number 2!